Latest News
Read the latest health and medical information to make informed decisions about your health care concerns.
Thank you to all those that came out to the 2020 Safety and Workers' Compensation Seminar. We had an excellent turnout and I was honored to be this year's guest speaker. A special thanks to Select Physical Therapy and Arthrex for helping put on a great event. Looking forward to next year!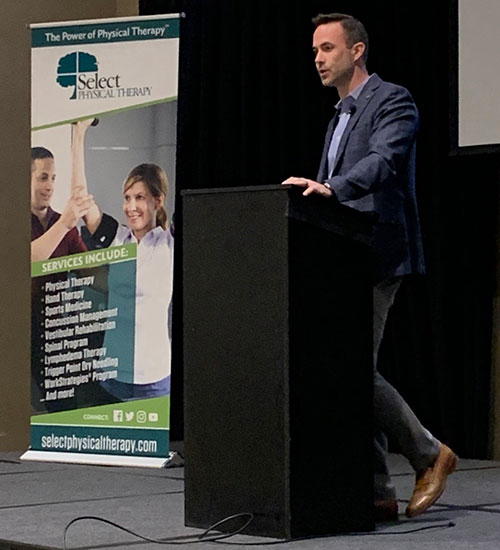 ---
Had a wonderful time this week sharing with local students about what orthopedic hand surgeons do. Lots of great questions and fun times learning about bones! The future is bright!!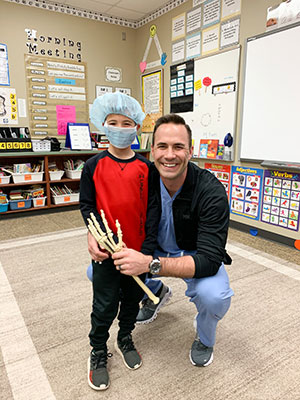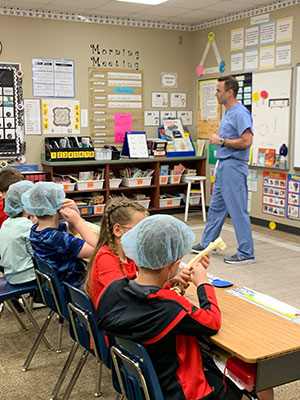 ---
Rehabilitation of the Hand and Upper Extremity, E-Book
Excited for the new release of Rehabilitation of the Hand and Upper Extremity 7th Edition! This is an incredible resource for all involved with treatment of upper extremity conditions. Pick up your copy today and be sure to check out Chapter 54!
Click here to purchase your copy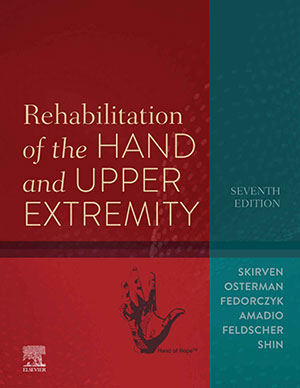 ---
Oklahoma Sports and Orthopedics Institute
With Valentine's Day approaching, love is in the air. Many may be thinking of long-term commitments and wearing rings to signify their bonds. Others may have been wearing a wedding ring for so long, they can't even remember the last time they took it off.
For anyone who's ever worn any type of ring, you may know that getting it to come off can sometimes lead to problems. Here are a few tips from our own Dr. Clayton Nelson, orthopedic hand surgeon, to remove a stuck ring:
Click here for more information
---
"Dr. Nelson was named as top orthopedic surgeon finalist by The Oklahoman Readers' Choice"