Clayton E. Nelson, M.D.
Orthopedic Surgeon Specializing in Upper Extremities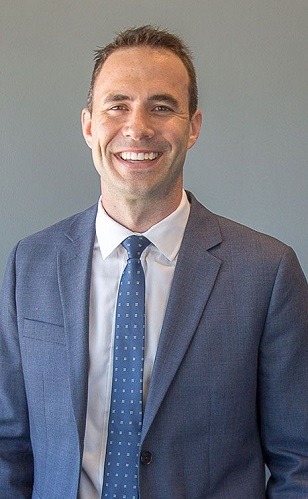 Born and raised in Oklahoma City, Dr. Nelson attended and graduated Summa Cum Laude from Oklahoma State University.
After college, he earned his medical degree and completed his post graduate training in Orthopedic Surgery at the University of Oklahoma Health Sciences Center in Oklahoma City, Oklahoma graduating with Alpha Omega Alpha honors.
From there, he was accepted into a prestigious fellowship program through the Philadelphia Hand to Shoulder Center. While in Philadelphia, he received additional in depth training in microsurgery, wrist and small joint arthroscopy, upper extremity joint replacement and fracture care as well as tendon and nerve repair.
Dr. Nelson has combined his education and research endeavors, leading to several published articles concerning hand injuries in athletes, advanced nerve compression techniques and other topics of interest. He is an active candidate member of the American Society for Surgery of the Hand, the American Association for Hand Surgery, and the American Academy of Orthopaedic Surgery.
Throughout his extensive training, Dr. Nelson gained specific training in the treatment of upper extremity injuries amongst professional athletes as well as complex nerve transfers for a variety of upper extremity conditions. He continues to been recognized with many awards for excellence and achievement.
Today, Dr. Nelson uses advanced surgical procedures to restore flexibility, movement and comfort to patients with hand and upper extremity injury or disease.
Clayton E. Nelson, M.D.
SSM Health Oklahoma
Sports Orthopedics Clinic
1111 N Dewey Ste 200,
OKC, OK 73102

Edmond
13401 N Western
Suite 301
Oklahoma City, OK 73114

Westmoore
13500 S Tulsa Drive
Suite 301
Oklahoma City, OK 73170

Midwest City
3400 S Douglas Blvd
Suite 302
Oklahoma City, OK 73150