Jennifer Ruse
Physical Therapy Central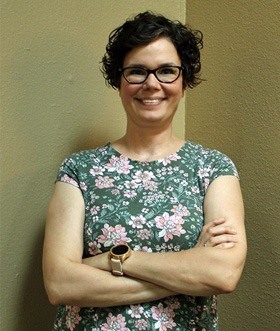 Jennifer Ruse grew up in West Texas. After graduating from Texas Tech University Health Sciences Center with her Occupational Therapy degree in 1997, she spent several years working in various adult rehabilitation settings. In 2003, she began working in outpatient hand rehabilitation, and found her passion. She feels that she is able to draw on her years of experience in other settings to better understand the needs of her patients.
Jennifer became a Certified Lymphedema Therapist in 2004. She enjoys being able to make a difference for the patients that she treats for this sometimes debilitating issue. In 2018, she was diagnosed with, and beat, stage 3 breast cancer. Due to the effects of treatment, she became a lymphedema patient herself. She feels that the experiences that she has had in her life have given her an ability to connect with her patients on a deeper level.
Jennifer and her husband made Oklahoma their home in 1999, and live on a small acreage north of Edmond. She enjoys spending time with her two sons, playing with her dog, and raising chickens.