James K. Richardson, PT, DPT, CLT, CHT, Cert. DN, Cert. SMT, Dip. Osteopractic
Select Physical Therapy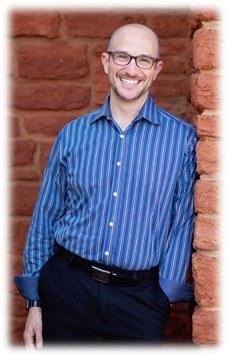 James earned his BS in Physical Therapy at the University of Oklahoma Health Sciences Center and later returned to the University of Alabama for his Doctorate in Physical Therapy.
He continued his professional development achieving speciality practice recognition as a board certified hand therapist (CHT), certified lymphedema therapist (CLT), & a certified ergonomic assessment specialist (CEAS-II). He completed an 18-month post-graduate training program receiving advanced training and certifications in osteopathic spinal & peripheral joint manipulation (Cert. SMT) through the Spinal Manipulation Institute and dry needling (Cert. DN) with the Dry Needling Institute culminating in the successful completion of board examinations earning the Diploma in Osteopractic Physical Therapy (Dip. Osteopractic). Most recently, he was accepted to a prestigious fellowship in orthopaedic manual physical therapy through the American Academy of Manipulation Therapy where he researched lateral epicondylalgia (tennis elbow), shoulder impingement, and the neuroscience of chronic pain.
James has been serving the Oklahoma City metro area for more than 20 years has been active in supporting the development of clinical practice via research, teaching and relentless pursuit of superior outcomes for the individuals he treats.
James is the Center Manager in the S. Oklahoma City/Moore Office